Rendering wizards
We can provide rendering in many of the market leading rendering engines: Redshift, Corona, Vray and Cycles. Taking care of the ins and outs of rendering to the extreme to optimize rendertimes and minimize noise levels in our final renders. A node based denoise approach lets us gradualy finetune your images. We combine traditional lighting with 4k or 8k HDR images and enforce interioirs specificaly with light portals and a custom bounce/sample rate.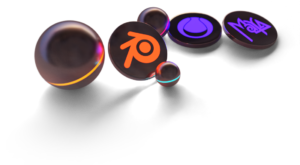 CAD to optimal 3D performance
Years of developing our CAD to 3D workflow resulted a fine-tunable and memory efficient set of 3D meshes. We can transform your .STEP/.IGES files in a low poly model with UV sets, without losing your precious product details. If your team all-ready exported out 3D files from the companies CAD envorenment, we preferit to be done in .OBJ and/or .FBX files. Even those well undergo a tedious optimalisation before being fed to our other (xr) pipelines.

High end modeling skills
If you don't have proper 3D models yet, we can help you out. Based on sketches, pictures or prototypes our team models your objects with a high degree of accuracy and optimization. Weather it is for use in real time of for traditional rendering and post production, we got you covered. We can deliver you the models on request for further use. We use high end and market standard software, for both CAD and polygon projects.
Visualisation professionals
Dynamic Dimensions employs professional 3D artists only, with plenty of experience in various fields of 3D and visualization. Our artist take traditional photography and camera work as a start point for your architecture and product visualizations.
Compositing professionals
Node based compositing software allows us to blend in our renders in existing footage (motion or stills). We can seamlessly integrate an exterior building render in an actual environment or place furniture in your interior photography. This is similar to the AR approach.
Camera tracking
Accuracy comes with measuring. Camera tracking technology allows for a perfect match of the virtual 3D camera with existing footage. This allows us for rendering with a spot on perspective match.
Realistic materials
We count on tons of experience in creating both realtime and traditional PBR materials for 3D. Based on your material guidelines we produce accurate 3D shaders that mimic real life and react to light as objects in real life would : reflection, transmission, IOR, roughness, … we got you covered.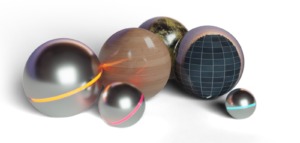 Open source believers
Although many great software packages like Cinema4D, 3DsMAX, Maya and many others provide a luxurious set of tools we are great supporters of Blender. It's open nature and scalable python interface let's us achieve just that little extra a little faster, … Cycles and Eevee render engines produce super fast GPU renders no longer recognizable from class A render engines like Vray.
(Mobile) development
Dynamic Dimensions offers you a great set of development outcomes.
Cross platform mobile apps with flutter
Interactive apps and games with Unity3D
VR apps from Unity3D
Interactive apps for displays and touch screens with python (android and iOS)
(data driven) Web based solutions
UX design and prototyping
We quickly output a design and/or functional prototype for all your needs : not sure how a certain idea will turn out in practice? Give Dynamic Dimensions prototyping a try. We draft out a flowchart or lineair diagram and turn it in to a functional prototype.